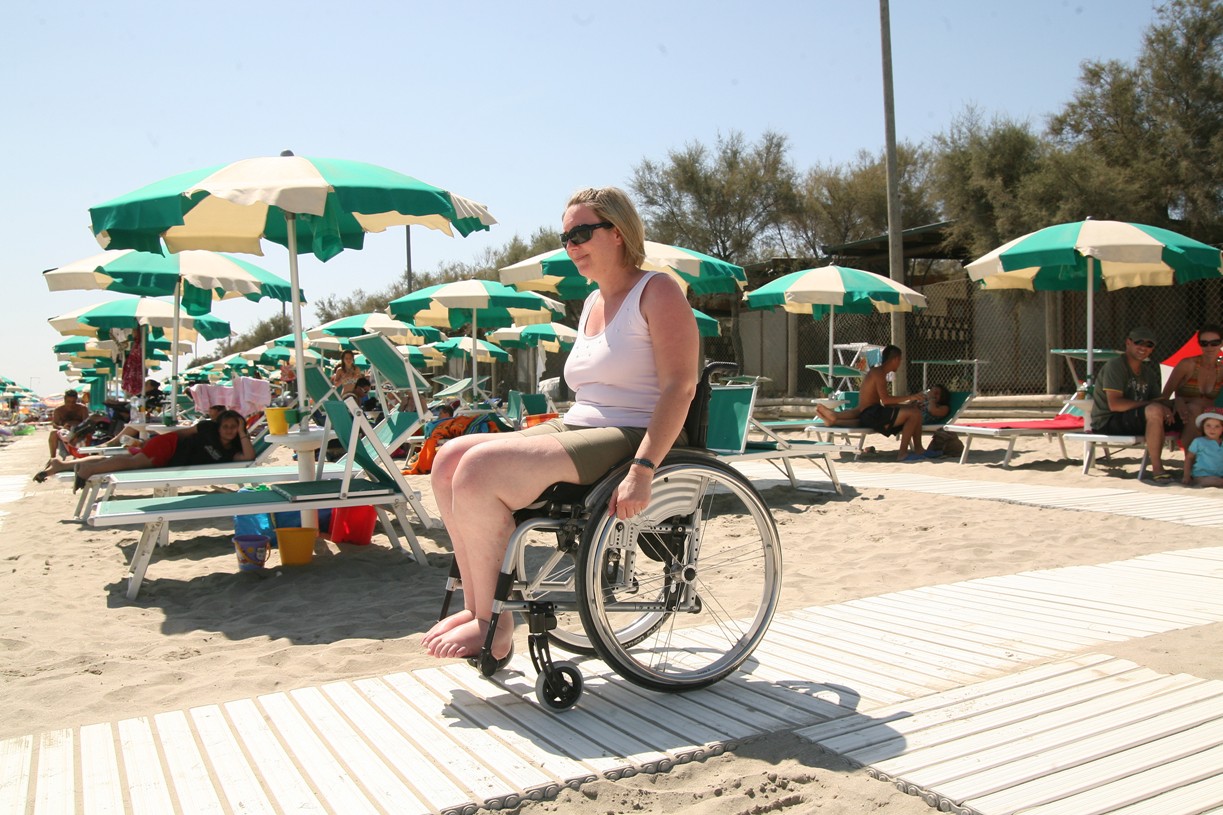 We specialise in inclusive and accessible outdoor holidays for everyone, where anyone, from groups to families, can feel at home.
The most important aspect of accessible tourism, i.e., great attention to the needs of the customer,
has become part of the day-to-day running of our Camping Villages.

The importance of making an open-air accommodation facility accessible means improving the experience of all guests, not just the disabled.
Simply think of a parent with a pushchair or an elderly person to understand how
eliminating architectural barriers is a winning feature for all guests.

For several years now, our Camping Villages have been providing their guests with completely barrier-free accommodation
and communal bathroom facilities with dedicated shower cubicles and toilets, with more space and functionality for everyone.
All common areas, such as bars, restaurants, supermarkets, show arenas and swimming pools, are easily accessible.
Gluten-free products are on sale in our supermarkets and our restaurants offer menus adapted to all dietary requirements
(intolerances, allergies, dietary needs).

All the staff employed in our facilities are trained to meet
the needs of people with disabilities, to raise the "standard of welcome".
Information on accessibility is detailed to allow each person to autonomously and safely
assess which facilities to choose to meet his or her needs.
In Romagna, fun is guaranteed by our way of being and by our entertainers who, during the summer,
organise daily activities and games suitable for all needs, so that all our guests can enjoy moments of joy and carefreeness.
Contact our villages directly for all information on services designed for you!